Back to Case Studies
Case Study - Lussmanns Sustainable Kitchen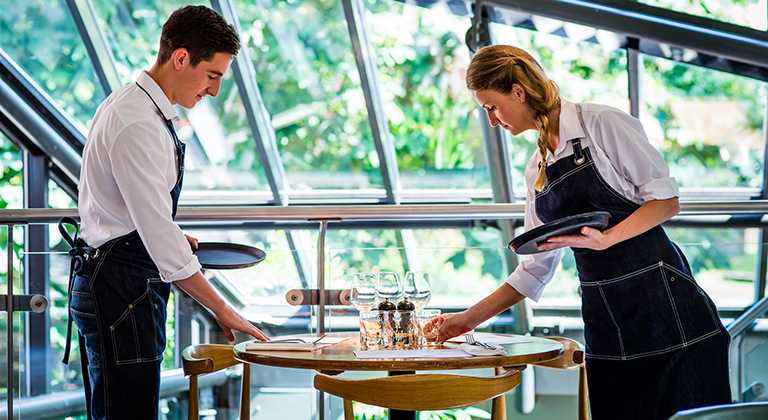 Lussmanns is a multi-award-winning independent group of restaurants in Hertfordshire. The 'locals' independent fish and grill', they offer stylish, sustainable dining in Hertford, St Albans, Harpenden, Hitchin and Berkhamsted.
Founder Andrei Lussmann has more than 30 years' experience in hospitality and is a pioneer in this highly competitive industry. His belief that restaurants can be both ethical and profitable, while providing great food, service and value to diners, extends to all aspects of his business.
The highly trained team at Lussmanns supported the development of Menu Guide and staff are now using it in all their restaurants. Andrei explains why:
"We've already seen the benefits. An online system, with all the menu information in one place, minimises errors, reduces paperwork (and paper waste) and saves time.  Our waiting staff, who have Menu Guide on iPads to support their own knowledge, say that they feel more comfortable dealing with enquiries, and these conversations with diners also provide great opportunities to talk about sourcing and sustainability.
Guest feedback has been really positive too, they are impressed with Menu Guide's interactive, user-friendly features. They can view the menu before they come, sort and view dishes using the interactive functions, discuss options with staff and save their personal preferences for their next visit. 
One of the most popular features with diners so far is the ability to filter dishes by dietary option: vegetarian, vegan, gluten-free and dairy-free. Having seen the potential of this tool, we are now working with the Menu Guide team to develop a set of custom icons that will enable us to show the sustainability credentials of each dish.
Looking ahead, we may also include nutritional and calorific information. We could never put all this onto a printed menu, so this type of interactive communication tool must be the way forward for us and the hospitality industry more widely."