Back to Case Studies
Case Study - Pizzarova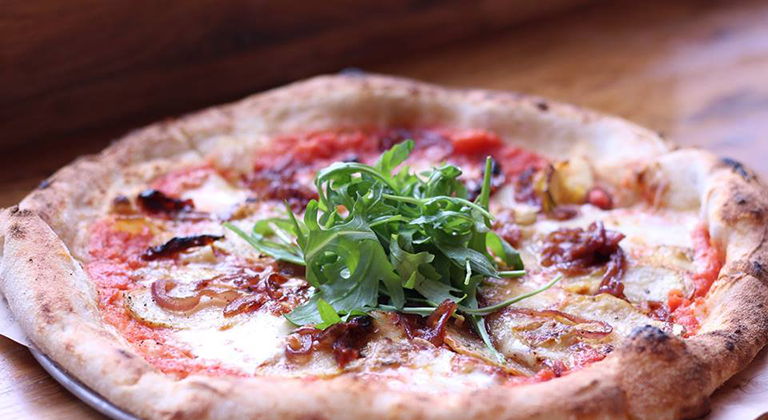 'Great food, fast' is the motto at Pizzarova, an independent group serving up delicious sourdough pizzas across South West England.
Hand-made to order, Pizzarova's signature sourdough pizzas have a light and airy base, and come with a mouth-watering selection of toppings. Monthly seasonal specials, gluten-free options and vegan pizzas mean that there's something for everyone to eat and a great selection of drinks.
Founded in 2013 as a mobile street food operation, this forward-looking company has three independent outlets in Bristol (Gloucester Road, Wapping Wharf and Park Street) and one within Whistle Punks (urban axe-throwing on All Saints Street). They're also available for public and private party hire – whatever the event, as long as people are hungry for pizza they'll be there!
One of our first customers, Pizzarova's helpful feedback prompted us to develop an additional feature within Menu Guide. Users of our Premier, Advanced and Bespoke plans can save and re-use common items for menus that rotate regularly or change seasonally.
As they say, "Loving the functionality of Menu Guide at Pizzarova, it's super easy to use and works for the design of our menu perfectly, especially with the introduction of the library feature and the ability to easily add and remove menu items. Great to have for the customers and also helps our own staff further their understanding."