Back to Case Studies
Case Study - The Waffle House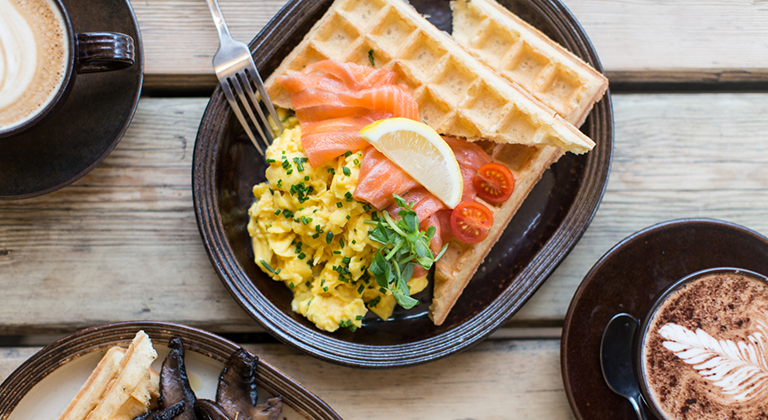 Founded in June 1978, The Waffle House is a local institution. Situated within the iconic 16th Century, Grade II listed Kingsbury watermill overlooking the River Ver, in the tranquil Conservation Area of St Albans, this family business is popular with all ages.
The varied menu includes hearty breakfast waffles, savoury options and indulgent sweet toppings, along with speciality coffee and legendary milkshakes. The Belgian waffles are cooked to order and the challenge for most visitors is choosing just one dish from the tempting selection or trying to eat two.
During the pandemic, The Waffle House introduced a takeaway service for the first time in their 40-year history. Mindful of the additional legal requirements for providing allergen information when selling food online, the team started using Menu Guide for their food and drinks menus.
See The Waffle House's allergen menus
Find them on facebook, twitter and instagram