Back to Case Studies
Case Study - Ye Olde Reine Deer Inn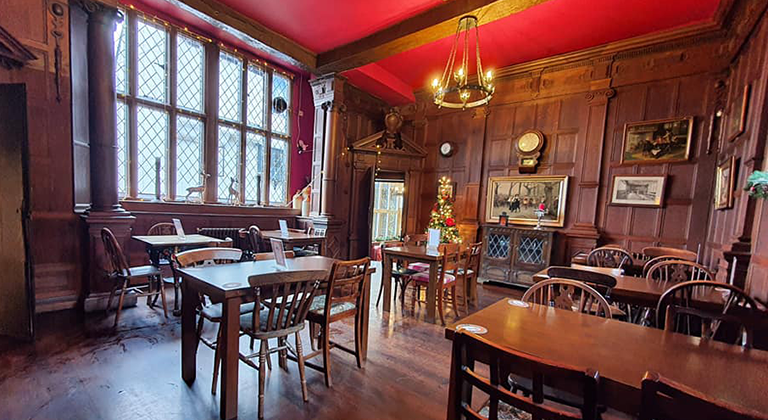 A warm welcome from a long tradition of hospitality awaits you at Ye Olde Reine Deer Inn, one of the oldest in Banbury, Oxfordshire. Soak up the atmosphere while you enjoy homemade food, real ales and craft beers.
Dating from 1570, when it first opened at 47 Parsons Street, the Inn is full of historic architectural features, high beamed ceilings, open fireplaces and cosy corners. The Globe Room, with ornate oak wooden panelling and extravagant mullioned windows, is thought to be associated with Oliver Cromwell, Prince Rupert of the Rhine and high-ranking Royalists.
The extensive breakfast, lunch and dinner menus offer freshly prepared dishes using locally sourced, seasonal produce. Choose one of the classic pub favourites (pies, burgers, fish and chips, Sunday roasts) or try the Inn's vegetarian and vegan options. The friendly team make every effort to cater for individual dietary requirements and use Menu Guide to share accurate allergen information with guests.
See Ye Olde Reindeer Inn's allergen menus