Back to Blog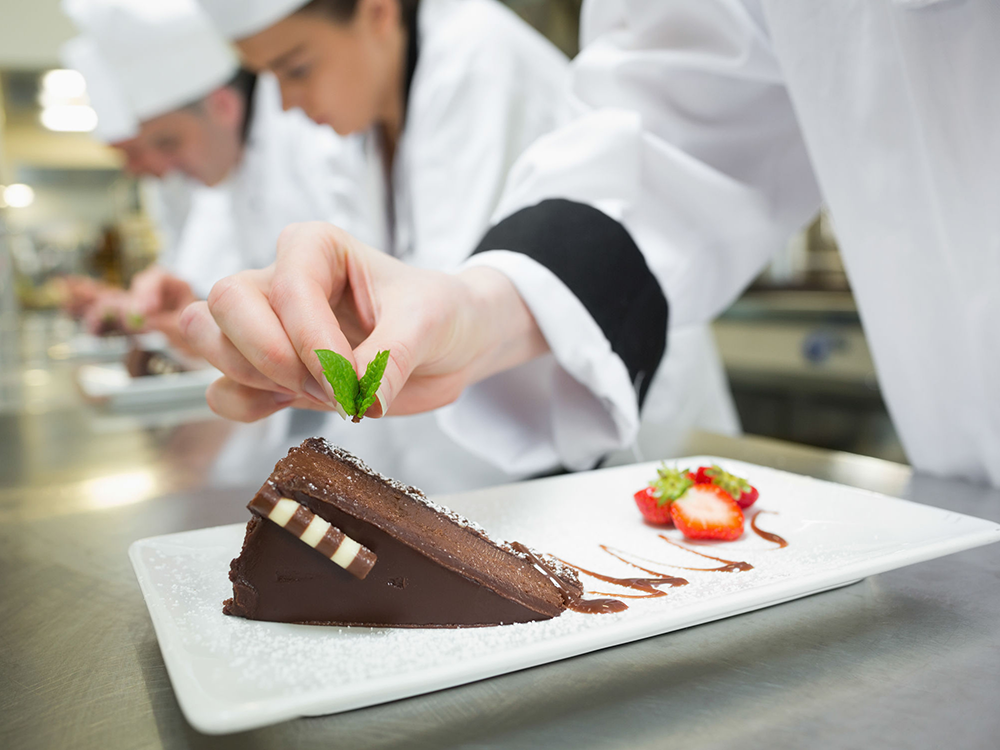 A new scientific study has again raised the question of whether restaurant menus should have to show the calorie content of dishes.
The CEDAR study
Researchers from The Centre for Diet and Activity Research (CEDAR) at Cambridge University analysed data from the 100 most popular UK restaurant chains by sales in 2013. They sourced nutritional information on menu items from chain restaurant websites; and used this to compare information from chains that did and did not voluntarily provide menu labelling.
Of the 100 restaurants, 42 provided some form of energy and nutritional information online. Of these, 13 (31%) voluntarily provided menu labelling. From a total of 10,782 menu items, of which total energy and nutritional information was available for 9,605 (89%), the researchers found that dishes from restaurants with menu labelling had 45% less fat and 60% less salt than those without such labelling.
CEDAR concluded that mandatory menu labelling has the potential to improve the nutritional profile of food served out of the home. Dolly Theis from CEDAR and the MRC Epidemiology Unit at Cambridge said:
"This is the first study to look at differences in nutritional content of food from restaurants with and without menu labelling in the UK. It suggests that on the whole, restaurants that provide information on calories on menus also serve healthier food, in terms of fat and salt levels. As well as providing useful information for customers, mandatory menu labelling could also encourage restaurants to improve the nutritional quality of their menus."
A common assumption is that providing customers with clearer information on the energy content of food served will enable them to make more informed, 'better', choices. In this study, the researchers propose that a change in government policy to make menu labelling mandatory could encourage restaurants to produce healthier options (as nutritionally-poor food could bring bad publicity) and lead to public health benefits.
The UK Government's consultation
In 2018, the UK Department of Health and Social Care undertook a public consultation on mandatory calorie labelling. This stated the Government's intention to 'introduce legislation to make calorie labelling compulsory in the out-of-home sector – that is, any outlet where food or drink is prepared in a way that means it is ready for immediate consumption by the person who buys it. This will include, for example, restaurants, cafes and takeaways, as well as online businesses that sell food or drink for takeaway or home delivery that is ready to be consumed'.
The Government's stated aim is to 'ensure that consumers have access to clear and accurate information about the calorie content of the food and drink that they and their families are purchasing and consuming. Making this information available can help people to make informed and healthy choices for themselves and their families and regulate their energy intake and that of their children effectively. This will contribute to efforts to reduce rates of children being overweight and obese'.
The consultation also argued that there is strong public demand for calorie labelling; highlighting a survey by Public Health England where 79% of respondents said menus should include the number of calories in food and drinks and research from Diabetes UK showing that around 60% of the public said that they would be more likely to eat at an establishment that offered calorie labelling on its menus.
In response to the consultation, UK Hospitality advised a voluntary approach and warned that compulsory labelling would be a 'one-size-fits-all' approach that could have a huge impact, particularly on smaller food businesses, resulting in higher prices, reduced investment and increased food waste. The results of the Government's consultation have yet to be published.
A compromise
In the meantime, reaction to the most recent CEDAR research shows that public opinion is divided. Some customers say that they would find it helpful to have more nutritional information when eating out, but others point out that this would make them feel more anxious or guilty about their food choices, especially if they have, or are recovering from, an eating disorder.
Given the lack of public consensus on this issue, an obvious solution would be to make calorie and nutritional information available to those customers who want it – in a user-friendly, visually appealing online format.
Anticipating this need, and possible future legislation, we have created Menu Guide with the scope to include additional sourcing, nutritional and calorific information. We will continue to develop these and other innovative features to meet the needs of food businesses and their customers.
Read the research report from CEDAR
Read the UK Government's consultation paper
Would you like to share more information with your customers? Try Menu Guide free for a month and see the difference it makes.